Addison's Achievement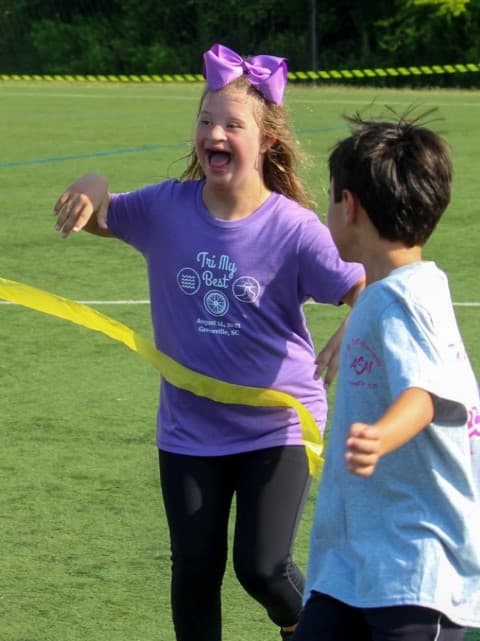 Our goal was to help Addison complete her first triathlon. None of us knew all that it would take to make that happen. After months of dedicated support and working with Therapy 360 they helped us not only prepare for the triathlon but provided her with what she needed to make that happen. It was truly a wonderful experience that we will take with us. It has given her more confidence and let her do some of the same things her friends do. You would have never known that is was the first event they put on. It went off without a hitch and seemed to flow perfectly. So much thought went into this! Again, thank you to the organizers and volunteers that made this event happen. We definitely look forward to the next.
Cohen's Turn to Race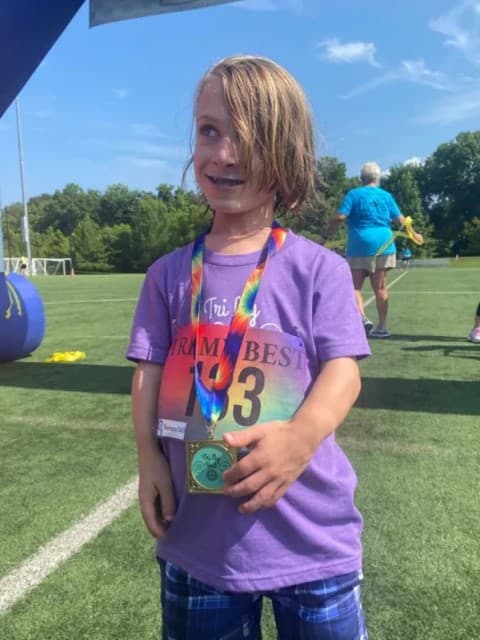 In recent years the McGowan's have attended plenty of cross country meets for their oldest son, Cort, and soccer matches for their daughter, Laine. The Tri My Best triathlon was finally the chance for the family to cheer on Cohen. It was his turn to race!! He has a rare form of dwarfism which makes fitting typical equipment difficult. On the way home they asked Cohen which was his favorite event and without hesitation he said ALL OF IT! He was also excited to receive a custom bike to fit his specific needs to keep following the race. You could not tell this was the first event. All of the volunteers did an amazing job.
Grant's Milestone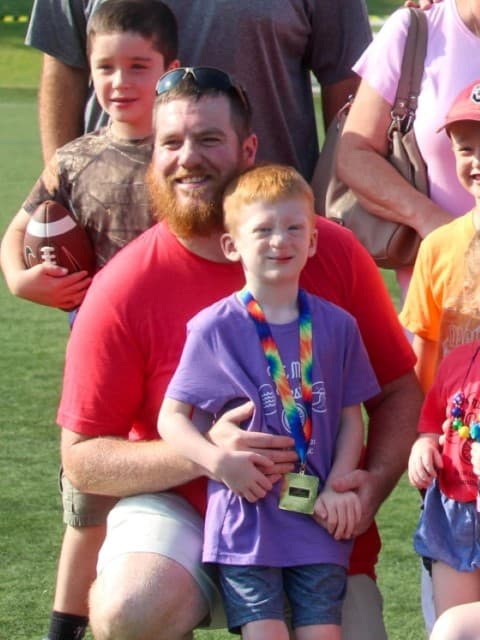 When you have children the milestones seem like they are never going to happen, yet they're happening all around you. But when you finally hit those milestones you wonder where did that time go? That is this moment today. Today felt like the reward to all the hard work we have endured as a family but especially for our Grant for the last 5 years. No longer my little Grant, just our Grant. This kid that just grew up without even asking us, and took each milestone in his almost 5 years on this earth, at his pace. This characteristic of my son has always been a humble reminder to me of what my GOD can do - in HIS time.
Our Melissa Seward "MoMo" and Alison "Ali" McComb are some of the hardest working, valuable, gifted, and cherished people in our family's life. Thank you for everything you both did to make this day everything that is was for our son and our family. Thank you to Therapy360 for this milestone moment and event! The First Annual Tri My Best Triathlon was a reward and reminder all of the kids that your hard work pays off! I am so thankful, grateful and blessed to have our family be a part of this milestone moment!